This mod will convert your Washington Nationals (or Montreal Expos) to the Brooklyn Kings, a third team in New York. Where they play? Your choice.
BTW, you'll have to edit the team name yourself in FuzzStudio
Credit to TheSpungo whose highres unis I edited, Team FuzZ for the "B" and "Brooklyn" logos, and EA for the "Brooklyn" away jersey.
Screenies:
Zimmerman coming up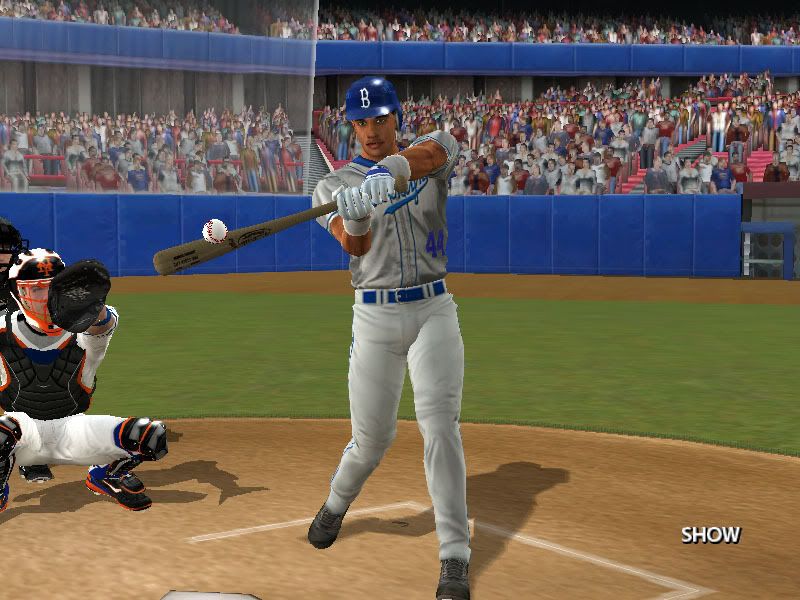 Edge hitting one yard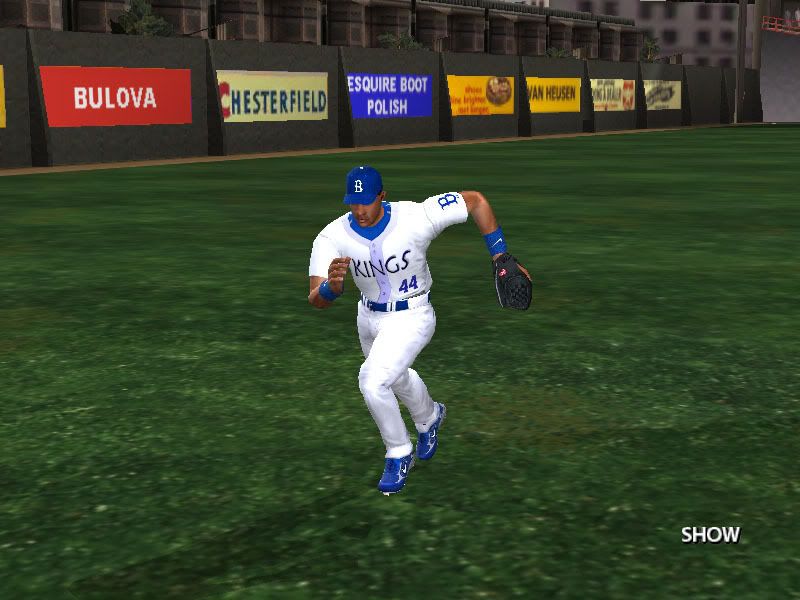 Millz trying to run a ball down
Guzman hustling down to first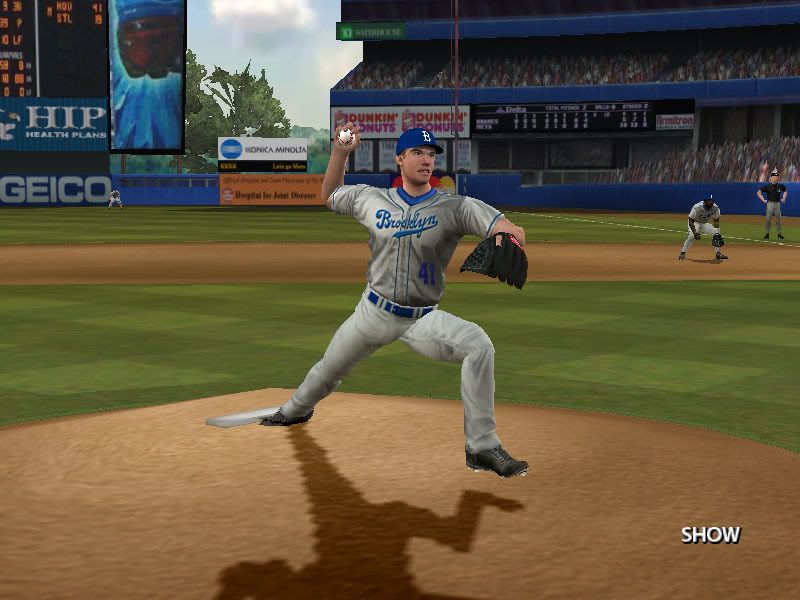 Hill pitching at Shea
Hill pitching at home
Zimmerman trying to make a catch
LOGOS:
Opening day matchup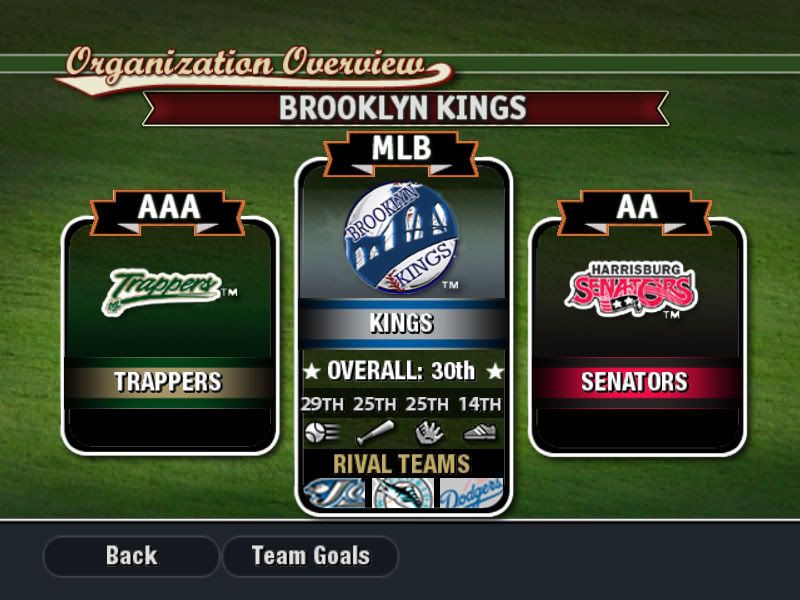 Organization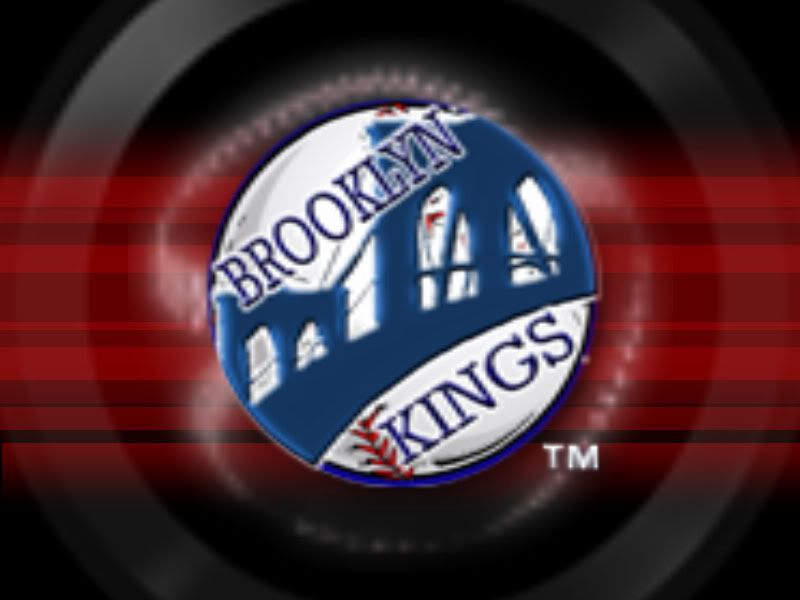 Transition screen
DOWNLOAD COMING SOON