Old School League Baseball (formerly Old Farts League) is beginning its' 2nd season soon!
This is a low pressure league designed for the somewhat older guy/family man who wants an MVP PC league without having to spend extensive amounts of time managing/playing.
The main thing that we ask is that you play "old school". There are 2 main gameplay principles that we utilize: 1) Pitching at a realistic MLB type pace & 2) Preloading the bat before the pitch is bush league!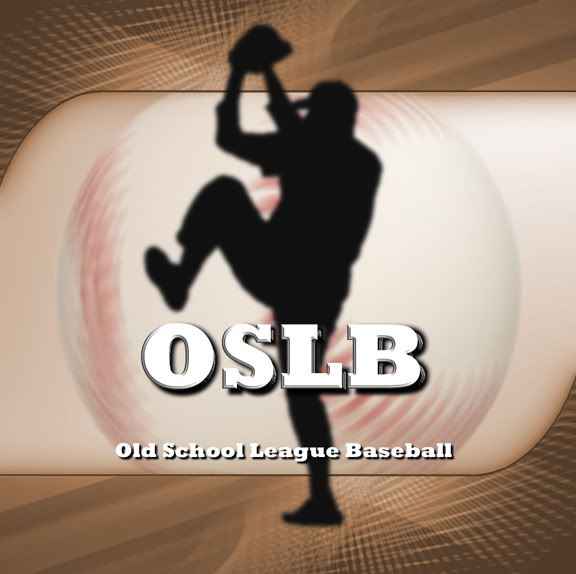 We have a comprehensive list of rules and guidelines to assure good league conduct and a solid level of SIM gameplay. We also have a good core group of guys who help guarantee a great baseball gaming experience! We want to keep the league on the somewhat small size to help manage and maintain our "professionalism".
If you think this fits you, then shoot me a message on AIM (daflyboys2k3) or PM me here. I'd look forward to talking to you more about it.
Thanks
---Gordie
Edited by daflyboys, 28 February 2009 - 10:58 PM.