About This File
These files will set the MLB rosters to official current rosters of 5/21/2010, and also change all of the portraits that MVP Modders have uploaded to date.
For example, rookie Austin Jackson's portrait will appear in all of its awesome glory when you play with the Tigers.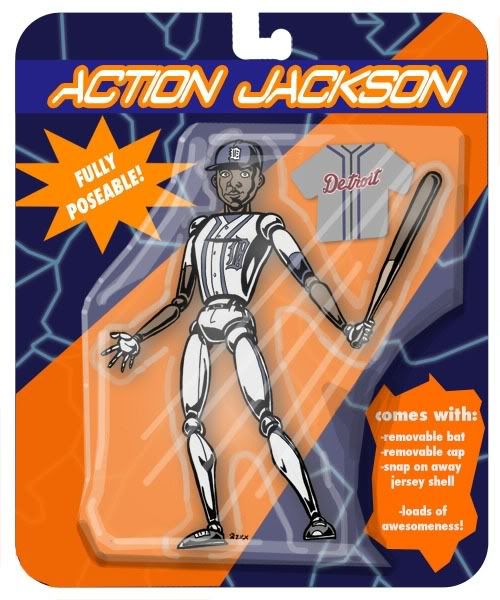 and Curtis Granderson...[sob]...will STILL be wearing...a Yankee hat. Unless....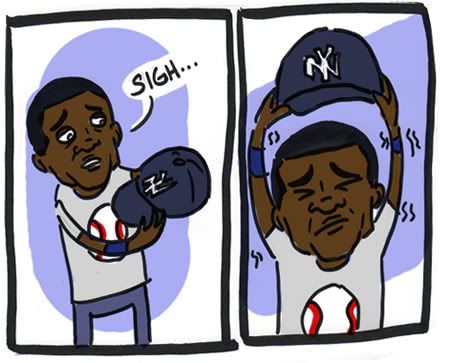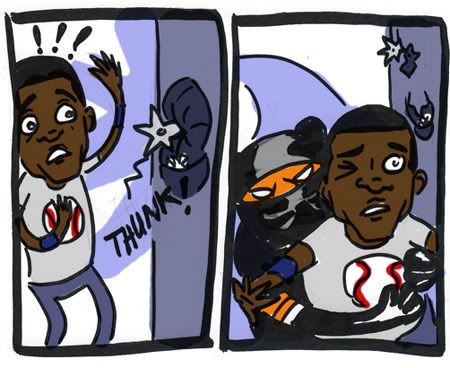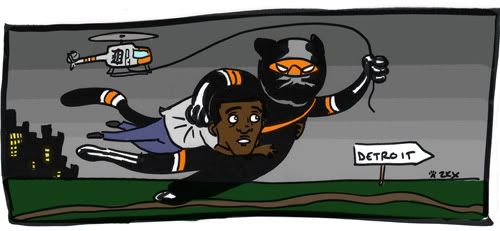 (good blog where I got that from: http://roarofthetigers.wordpress.com)
They are NOT, and I repeat NOT for use to start a franchise with. If you wish to start a franchise with current rosters and still use this mod, I will tell you below how to do that, but it's complicated.
Let me write that again in bold.
They are NOT, and I repeat NOT for use to start a franchise with.
Next time I'm busting out <h1> tags. Don't think I won't do it.
I will try to continue to update the portrait file with the rosters as the year progresses, but the pain-in-the-butt-itude of doing so may prevent me.
Step 1: BACK UP YouR FILES
Step 2: Portrait.iff and portrait.cdf go in your MLB 2K10 folder, most likely C:\Program Files\2K Sports\MLB 2K10
Step 3: Roster.ROS goes in your saves folder under Application Data. For Windows XP:
C:\Documents and Settings\[YOUR USER NAME]\Application Data\2K Sports\Major League Baseball 2K10\Saves
Now, if you want to start a franchise with the current rosters, DO NOT replace your Roster.ROS file, just the Portrait files.
Allow MLB2K10 to download the current rosters.
Next, start your franchise, and save it.
Close MLB2K10
Now, you will need tywiggins' roster editor. In the roster editor, open your newly created franchise.
Now find the following players and change their "Portrait" value to the following:
Jeff Clement 9258
Allen Craig 9005
Ian Desmond 9058
Brian Duensing 9305
Jim Edmonds 9301
Jaime Garcia 9201
Craig Gentry 9001
Luke Gregerson 9254
Mark Grudzielanek 9009
Jason Heyward 9109
Austin Jackson 9154
Kenshin Kawakami 9209
Brad Kilby 9150
Mike Lamb 9250
Rodrigo Lopez 9344
Colby Lewis 9244
Joe Mather 9019
John Raynor 9044
Ben Sheets 9219
Scott Sizemore 9144
Greg Smith 9040
Craig Stammen 9240
Steven Strasburg 9340
Mitch Talbot 9248
Jake Westbrook 441
Jordan Zimmerman 9115
Brennan Boesch 9315
Brad Thomas 9164
Starlin Castro 9183
Aroldis Chapman 9264
Chapman is in, but since he isn't in the official rosters yet you have to create a player then change the portrait to that number. Of course, to care you would probably be a Reds fan, in which case, dude, Opening Day is over, man; how do the Bengals look this year?
I tried this method twice and played two games (both spring training) without getting the crash to desktop. Let me know if you have problems and I will change the README file to not mention the thing about starting a franchise anymore.
---
What's New in Version
05/22/10 03:23 AM
See changelog
Released
No changelog available for this version.