About This File
Remember this whittle guy?
(SBNATION)
No not the Hall of Fame* shortstop in the background. I mean the Kid. THAT ADORABLE KID!
Fortunately since 1990 we have grown up a bit. For example our Tiger stripes are now just two classy blue pipes down the side, not TIGERZOOPANTZINMILLIONZCOLORZ!!!. Other than places who still think it's 1990 (*cough cough* Toronto) we no longer play on crappy Astroturf, or treat 50 home runs in a season like it's the Second Coming. Our Princes are all grown up.
Speaking of Second Comings: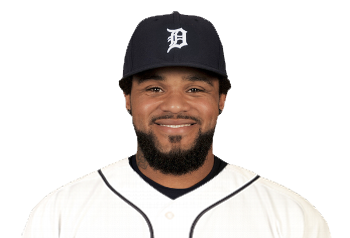 PRINCE IS BACK!!!! (and modders that's a png from BlessYouBoys so you can get the beer stains off the one in-game)
With Fielder days here again, you too can relive 1990.
And fortunately for you the uniform I have for you today is NOT the deranged get-up that Prince is wearing, but the Away Uniforms of the 1990 Detroit Tigers.
* If you disagree with that you are entitled to your opinion.**
** Your opinion means you know nothing about baseball and probably should be sterilized
---
Released
Version 3:
Replaced the chest logo with a more accurate version (also differentiates this better from the '84 jerseys)
Removed the texture from the back numbers because texture technology didn't exist in 1990.
Added the "Rawlings" script logo on the right sleeve.
Changed the batting helmet logo to white to reflect historical accuracy.
Fixed the buttons so that the texture map lines up with the ones that were drawn. Also added a shadow and increased the contrast of the buttons because buttons back then were not made flush like today; they were just buttons.
Thanks to holypantsIneedmoreRAM problems (it was the RAM I swear) I struck out 14 damn times against friggin' McGowan in my final run-through with these unis. This is historically accurate as well, since in 1990 it was both true that the Tigers struck out a ton, and I had way too little RAM to do anything useful about it.
Version 2:
One generation of Fielders
Changed from 45 to 28
Bats lefty
Better person
Version 1:
Cecil