About This File
Version 3.0 (2011)
* Replaced 50th Anniversary ads and other ads with new ones.
* New coloring/texture to restaurant building to match a real texture at Target Field.
* New Home Run Sign
* Twins Crowd
Day & Night Versions Included.
Also included the "TWINS" owner mode file. Place file into your My Documents/MVP Baseball 2005 folder. Load it when selecting the "Create-A-Stadium" to get it to look exactly like the newer screenshots.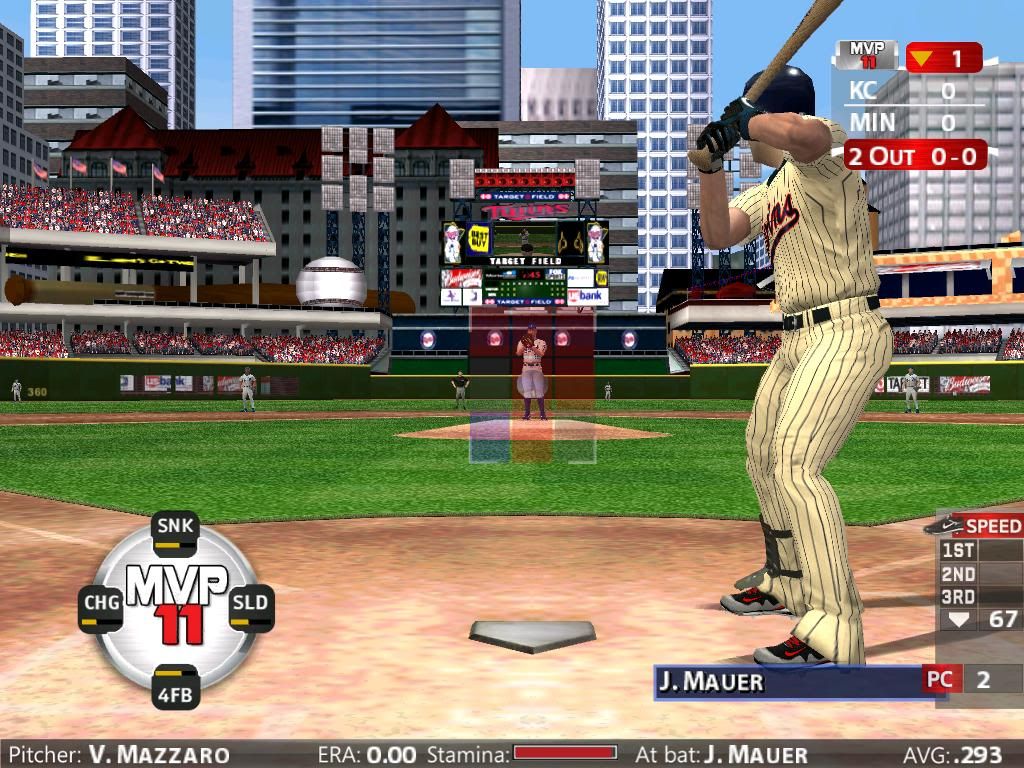 Version 2.0 UPDATE
Just changed the 1st & 3rd base line logos, added the New Era logo strip in the dugout, and added the Target Field 2010 Inagural Sign in the stadium.
*Target FIeld* Twins Create-A-Stadium (CAS) Day & Night Editions
Virtually everything has been modified for the Twins new outdoor stadium. I wouldn't suggest the high RF Wall (would look weird)
I know this isn't a super-accurate rendition; but I absolutely hate the Metrodome.
**Special Note on the outfield "name of the stadium sign"**
You would have to call this stadium "Target Field" as it stands now. I went lazy and only created the font in the cram32.fsh file for the letters to spell out that name.
**Instructions**
Simply copy the the venuday & venunite .BIG files into your mvpbaseball2005/data/stadium folder.
Enjoy!
---
What's New in Version
06/17/11 04:39 AM
See changelog
Released
No changelog available for this version.