About This File

2013 Houston Astros Uniform Update
Massive update for the new Houston Astros uniforms for 2013.
Feel free to rename the FONT/UNIFORM files so that they go into the slots you want them to. After that, simply ZIP the files up and install with TiT.
Right now, I have them in the following slots:
Slot A = Home
Slot B = Road
Slot C = Alt. Home (Orange Cap)
Slot D = Alt. Home (Orange Jersey)
Slot E = Alt. Road (Fantasy Jersey)
Slot F = Sunday (Alt) Home ??
*Also included is a folder with the Uniform Select Screens I made for these uniforms*
Enjoy!!
-Dennis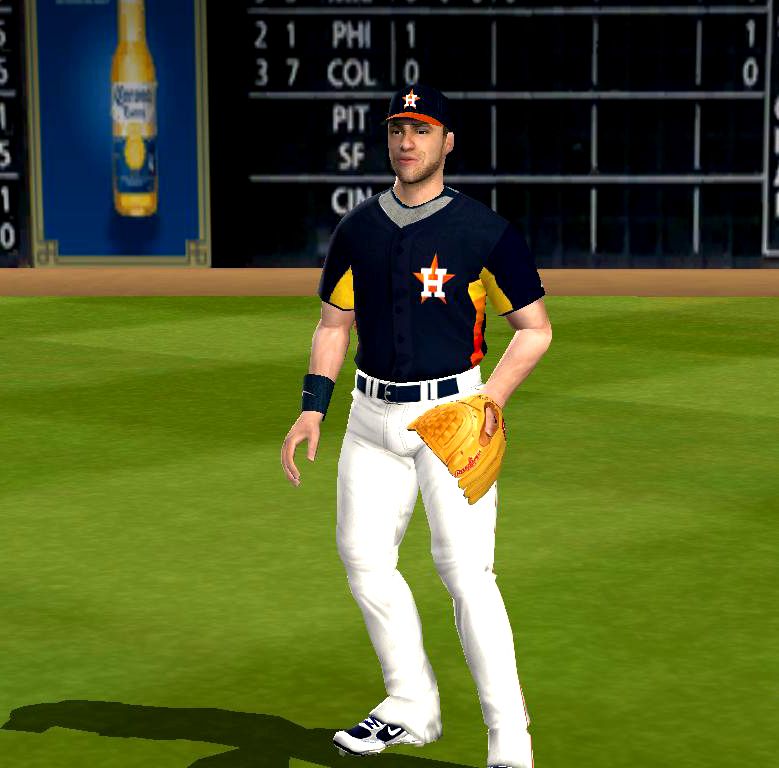 ---
What's New in Version
02/16/2013 05:06 AM
See changelog
Released
No changelog available for this version.